Links: Creative Arts: Photography
---


Bay Hippisley is a fabulous Photographer based in London, England. He works for many of the major advertising agencies in the UK. I am very fortunate to have some of Bay's photos on the following pages: Coaching, Metabolic, Peak, and Heart.
---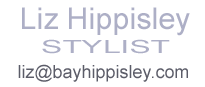 Liz Hippisley is an extraordinary Stylist whose work has appeared in major magazines in the U.K., and in cookery books worldwide.
---


Photo-Locations: Wonderful houses for hire for film, television, music videos, photography, etc.
---
---
Photos on these pages: EFT, Store, and Links, are courtesy of PDPhoto.org - a repository for free public domain photos.
---

chrisplatel@consciousconnections.com