Links: Musical Artists
---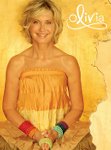 Olivia Newton-John's appeal seems to be timeless. With a career spanning more than three decades she is still a vibrant, creative individual who is adored by fans across the world.
Visit Olivia Newton-John's website here.
---

LENNY ZAKATEK: Known as "The Voice," Lenny Zakatek added his unique vocal stamp to many tracks on the famous Alan Parsons Projects albums. His hits included "I Wouldn't Want To Be Like You," "Games People Play," and "Damned If I Do." You may also remember "I Haven't Stopped Dancing Yet" which was a huge Disco hit worldwide for Gonzalez in the late 70s. Lenny was the lead vocalist for the band.
Visit Lenny's MySpace website here.
---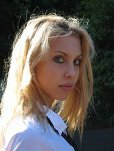 Chloe Lattanzi, is the daughter of pop sensation Olivia Newton-John. Check out her Alternative/Pop/Soul sound by visiting her MySpace website here.

Chloe's main influences are Billie Holiday, Madonna, Pink Floyd, early Michael Jackson, Depeche Mode, Simple Minds, David Bowie, and many more.
---

STEVE BALSAMO WoW!!
Steve has a fantastic voice, and is a great songwriter too.
I'm a big fan! Check out his sites:
Steve Balsamo: www.stevebalsamo.com
Steve on My Space: www.myspace.com/stevebalsamo
Steve's band The Storys: www.myspace.com/thestorys
---

Stripes and Lines are a Progressive Rock Band from San Diego, CA. Cool sound!

MySpace website is here.
---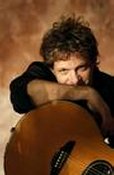 NEIL STACEY: One of the finest British contemporary acoustic guitarists on the scene today, Neil is known for his exuberant live performances as well as his melodic and emotive compositions. He has a masterful understanding of how to create an individual and entertaining style out of jazz, blues, ballads and funk grooves. I LOVE his artistry!

Check out his sites:
www.neilstacey.com
www.myspace.com/neilstacey
---

chrisplatel@consciousconnections.com